#
Products & Features
ZeeBORN is the brand name of a growing range of management solutions for ship owners, ship managers and ship operators.
The ZeeBORN Fleet Management solution covers all important areas in the daily management business starting with a comprehensive contact management, planned maintenance, document management, crew management up to a detailed collection and tracking of all budget related data. While the office modules concentrates on the financial aspects and controlling tools necessary for all fleet management tasks, the site modules (ships, branch offices, agencies) provide all necessary features for planning all tasks efficiently and collecting all data required for a sufficient documentation of all processes in an extremely convenient way.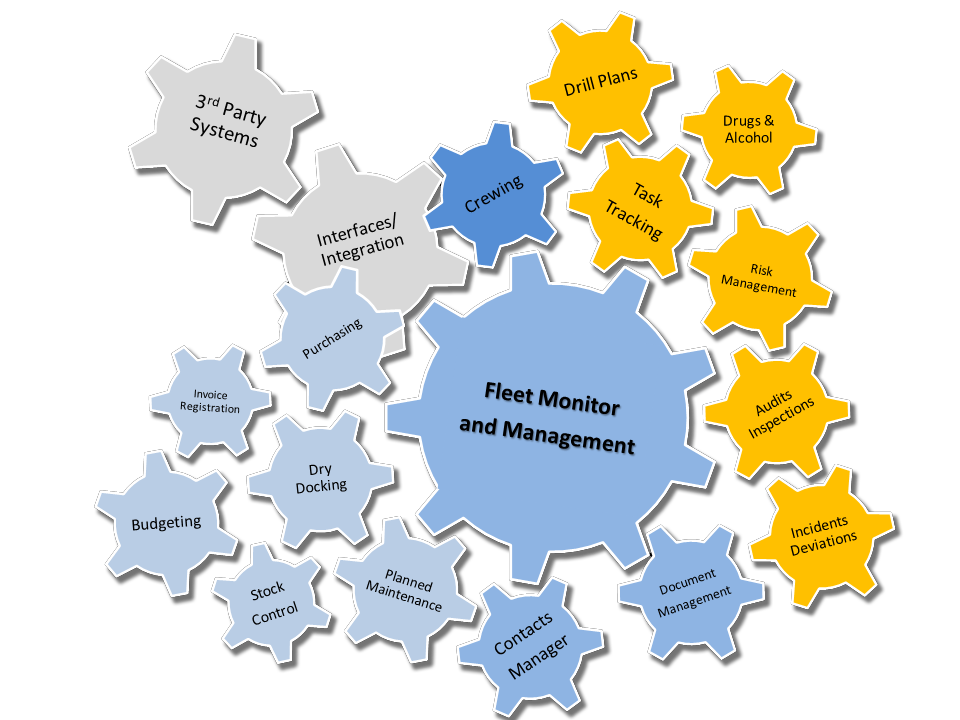 All modules within the system have been developed in a very close cooperation with experts who work everyday in the areas covered by our solutions. They helped us to keep the focus on the important aspects of the daily work while keeping the general usage of the system as simple as possible.
Please find on the next pages a short description of all modules currently available in the ZeeBORN Fleet Management solution.