#
Migrating from AVECS TiTAN to ZeeBORN in 5 Minutes
This article is a copy from a post published a while ago in the ZeeBORN blog. It's made available here as an example how fast and easy existing data can be migrated from 3rd party solutions to the ZeeBORN system.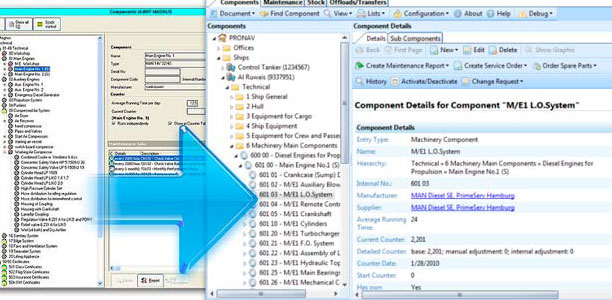 Already since 2011 the ZeeBORN Fleet Management solution comes with a new Migration Kit that makes the transition from TiTAN (AVECS/Interschalt's former maintenance software) and other AVECS software an easy task.
This kit has been developed initially as a ZeeBORN in-house tool for helping us to migrate former TiTAN users data to our ZeeBORN Maintenance module contained in our Fleet Management solution. With the time going by and several migrations later, the Migration Kit is grown up and has now a quality, stability and user-friendliness that allows us to give this important tool into the hands of users who are still deciding about the optimal time for starting the transition to a next generation planned maintenance solution.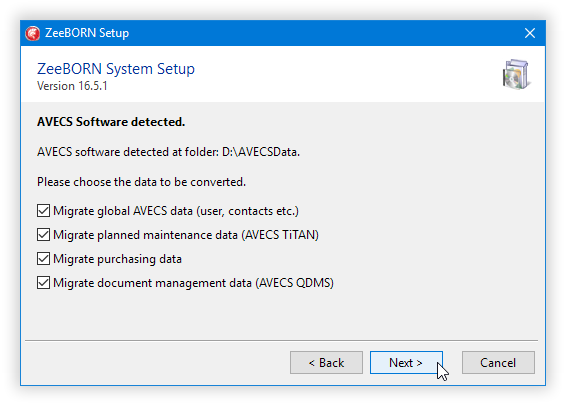 The Migration Kit will be activated automatically when upgrading an existing AVECS/Interschalt software with the ZeeBORN setup program. Just confirm during the setup process, that you want to transfer your existing data to the ZeeBORN database and 5 minutes later you will be able to see all your maintenance data within the ZeeBORN Planned Maintenance module.
The following data will be automatically transferred:
Contacts and Contact Categories
Components
Job Codes
Responsible Persons
Component Jobs
Maintenance Job History
Component Counter History
Component Graphics and Documents
Stock Articles/Spare Parts
Stock Locations
Article Consumption History
Article Graphics
All Transactions and Details from Purchasing Module (requisitions, request for quotations, orders, delivery tracking data, budget related financial details) …
Or to make it short: 100% of all your existing data will be transferred to the ZeeBORN system and will be available in the relevant modules of our Fleet Management solution.
"Actually we did have a hard time to decide which maintenance package to implement after the support and further development of the TiTAN solution faded out during the last few years." – That's a typical scenario for many TiTAN users. ZeeBORN has a professional, reliable solution for this problem.
Even the migration of a whole fleet of ships can be done in a quite convenient way. Just migrate ship by ship when suitable. The ZeeBORN Migration Kit includes special connector software that allows the usage of the existing TiTAN software onboard as a client for the ZeeBORN software in the office. All data transfers between ship and office will be automatically converted and upgraded.
Upgrade your ships whenever suitable – ship by ship.
Similar solutions are also available for migration from planned maintenance systems like Amos, GL ShipManager and others.